For any of you who visit my personal
forum
or
blog
, you will know that on December 6th, we had to put one of our beloved dogs (Butler -- named after Scottish actor, Gerard Butler) to sleep. He was not an old dog -- only 6 or 7 (we aren't sure because he was a rescue). It has been absolutely devastating for my family -- especially for my 16 year old daughter. It was shocking and sudden -- and, while some people might say, "he was just a dog", people who are dog-lovers know better. He was a part of the family.
A few days ago, I wrote to Jason to wish him and Elly a merry Christmas and, knowing that he is a dog lover, I shared our grief over Butler -- and how the holidays, this year, had not been merry or bright. Jason then shared the news that his beloved dog, Holly, was ill and that he thought they were going to have to put her down -- which they did yesterday.
I know how he and Elly feel.
Here's to two great dogs -- Holly and Butler. RIP
Holly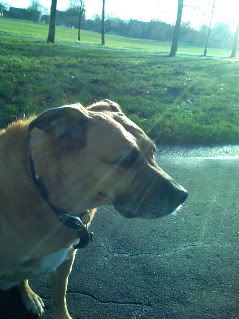 Butler